Kings mill offers unrivalled levels of Mediterranean dining in the legendary town of Kells
At our restaurant we use finest, locally sourced Irish, as well as organic Italian ingredients to suit the tastes and demands of all food loving customers. Dishes based on traditional as well as on modern recipes served in a rustic, atmospheric interior deliver a real "trattoria" experience in the heart of Ireland.
Whether you're after a nutrient packed salad, quality pasta with homemade pesto or you want to enjoy an authentic, sourdough based, stone-baked pizza – You've found the right place.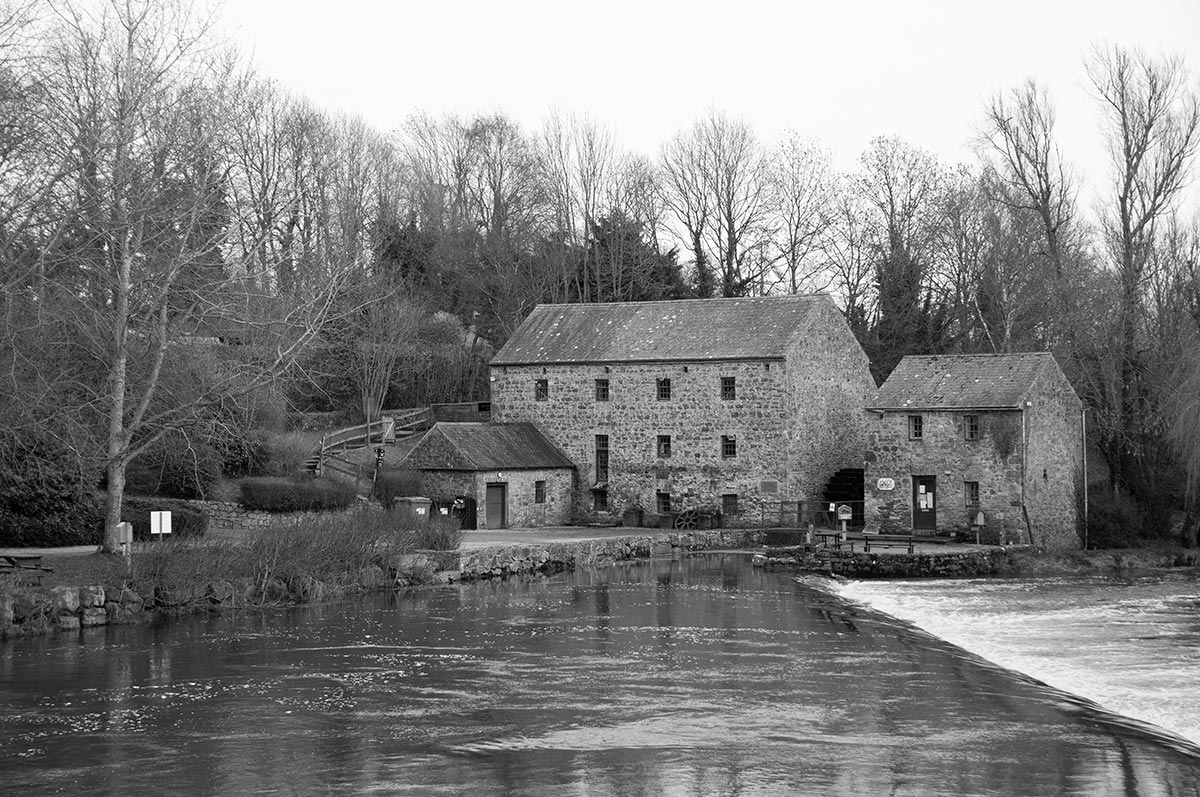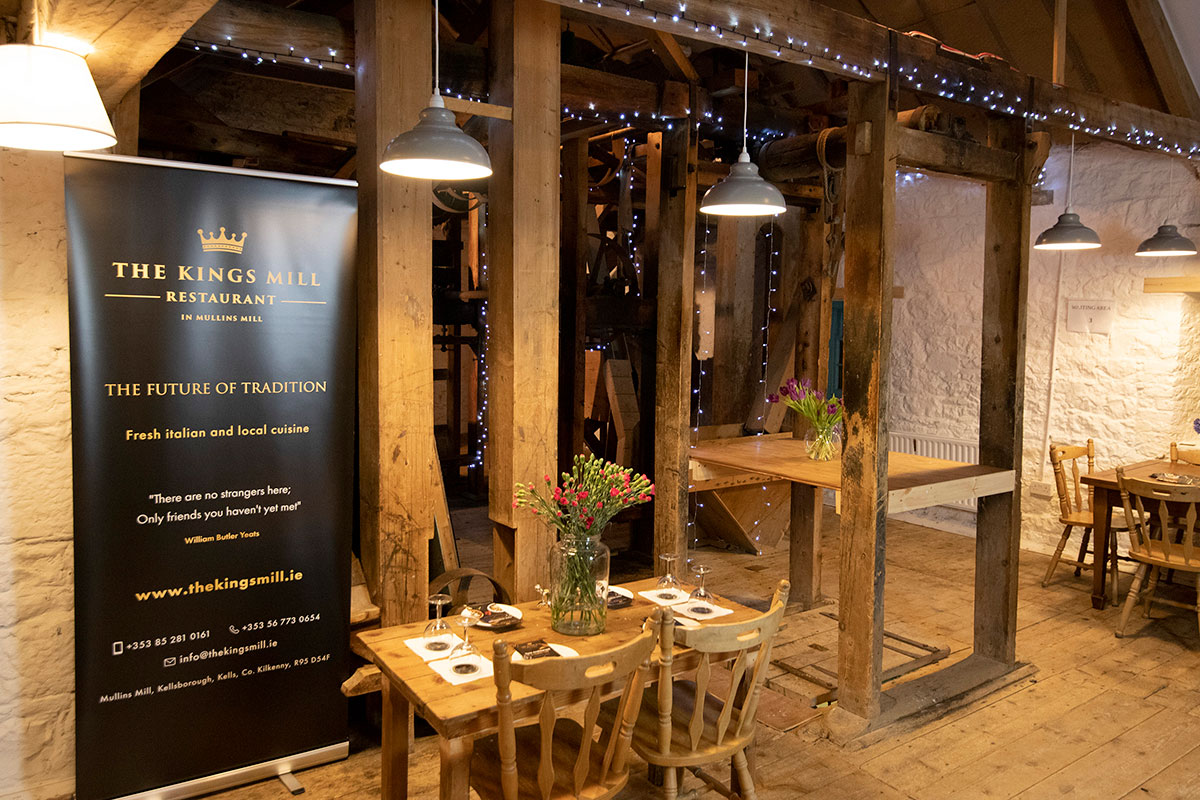 Located in an old mill, but aspiring to be much more, than another "run-of-the-mill" restaurant.
Opened just recently, in January 2021, The Kings Mill is an ambitious attempt to breathe new life into The Mullings Mill building, standing here since 1782. We did our best to preserve the spirit of this place. Hence we haven`t altered the exterior, and inside we have retained century old corn milling machinery.
The Kings mills offers the warmest of welcomes, hoping to be a meeting spot for people of all ages and nationalities.
Currently taking orders for takeaway and collection, but stay tuned for more updates.
---
While Kings Mill restaurant was established in 2021, it is placed in a building which has a much longer history. Kells Mill was constructed in 1782. For the most time it was owned by the Mullins family – French Hugenots, who moved to Ireland escaping persecution after the Revolution. It was an old family of millers, French word for mill is "Moulin". This family ran the mill for generations and its members were very respected in Kells. Last living member of the family – Patrick Mullins was a Fine Gael politician, sitting on the local council and also known for supporting the Red Cross. Unfortunately just one year after his death, the mill stopped its operation in 1966.
Before that however mill hundreds of tons of flour, mostly from corn. Corn milling machinery can be still admired inside the building.
Even before the XVIII century, milling took place in the same spot. Mullins Mill was constructed back then, but it was not the first building of that type here – archeologists speculate that as early as in XII century there was already a mill standing in the same spot. 
It served the nearby castle and the famous Kells priory. There are two more mills in the area, but Kells Mill, in which our restaurant is located, is the oldest. 
We are proud to be based in this wonderful place, especially since it also already served as a meeting place. In 1906 a big concert was held here, for the Kells community, Poster for this event survived until this day.